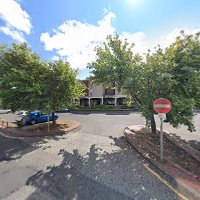 Social Profile:
✔️ In-store shopping ✔️ In-store pick-up ✔️ Delivery
Hours
| | |
| --- | --- |
| Tuesday | 8am–4pm |
| Wednesday | 8am–4pm |
| Thursday | 8am–4pm |
| Friday | 8am–4pm |
| Saturday | 8am–3pm |
| Sunday | Closed |
| Monday | 8am–4pm |
Address & Contact
Address: 12 Quarry St, Johnstone PA5 8DZ Phone Number: 01505 228732 Website: https://www.grantsfamilybutchers.co.uk/
Related Web Results
Grants of Speyside
Family Recipes since 1892. We are a six generation producer of the finest quality Scottish products, including our award winning Haggis, Black Pudding, …
Reviews
Patricia Townsley
Had an order of Steak Pies, Sausages, Blackpudding, and Haggis, to Bellshill, butcher sent sample burgers, All I can say everything was amazing, Will be putting a monthly order in, staff were great, delivery driver, carried stuff into house for me, Thankyou everyone at Grants.
… more
Eric
Thanks for superb tray of mixed sausages and black pudding not to forget the 'tattie scones' just had them for tea in Swanley Kent!
… more
Sarah Walsh
Got a Topside joint for Christmas dinner, was excellent. Lovely and tender. x
… more
sante napolitano
Oustunning chillies burger, good quality meat, absolutely professional customer service, totally recommended
… more
Christine Armour
Absolutely delicious butcher meat and the staff are so friendly and helpful. I would highly recommend them.
… more
Christina Robb (Robbie23)
… more
… View more